eMobility as a Service (eMaaS) social enterprise – We employ electric micro-mobility, digital tools, and access to clean energy to power an efficient and sustainable movement of goods in Africa's urban food systems and local consumer markets.
To empower local businesses and consumers to go green and work more efficiently.
To create sustainable, profitable, and resilient local consumer markets in Africa's urban and rural centers.
20,000+ km of goods sustainably distributed.
300+ local vendors in Arusha served.
2000+ Kg of direct CO2 emissions saved.
An obsession for better, socially, and environmentally just ways to get things done in our daily lives is what drove us to start Greenfoot Africa in a garage back in 2018.
We understand mobility plays a major role in our daily lives, it dictates how we move from point A to B, to how we put the next meal on the table, but even more, we understand that it is among the things that negatively affect our lives and the environment the most. And that's why we decided if there was one thing that we were going to work our best to transform, is how we move, especially how we locally move all the goods we consume on a daily basis.
And e-mobility poses as the best candidate with the most potential to go about transforming how we move.
"The best way we can transform where we are heading is by transforming how we get there, and that means transforming how we move."
Johnson Jacka, Founder.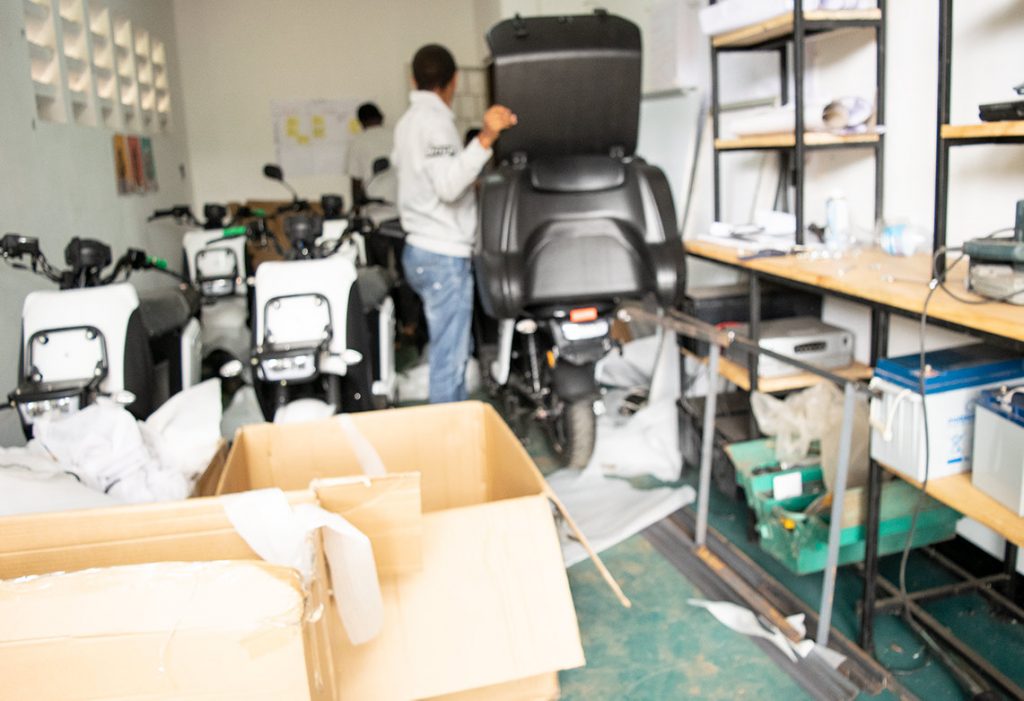 Our solutions are meant to complement each other creating an ecosystem of infrastructures and services to deliver on our mission and vision.
Made of hustlers, designers, activists, engineers, artists, fundis, businessmen, and businesswomen with a vision for a prosperous, environmentally and socially just future for Africa and the world.
Want to just get in touch to learn about what we are doing or work with us, please do not hesitate to contact us or write to us.
Njiro Road, Nane Nane Grounds, 
Arusha, Tanzania.
(+255) 754 093 649
hello@greenfoot.africa