Greenfoot Africa solutions are meant to complement each other, either run as separate business ventures or incorporated into the existing business operations, creating an ecosystem of infrastructures and solutions to deliver on our mission and vision while building sustainable business operations.
Clean, affordable, and efficient way for local businesses to sell and deliver goods straight to customers. Powered by 100% electric motorbikes, micro-fulfillment centers, and a marketplace platform.
Stage: Demonstration/Development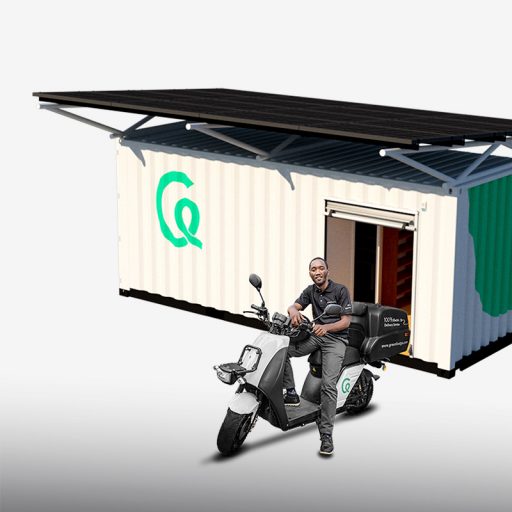 Electric micro-mobility (2 & 3 wheelers) battery charging/swapping station, and consumer goods micro-fulfillment center.
A local approach to an electric cargo bike – locally inspired, locally developed, locally manufactured.